Back to IMAG-AND Futures Agenda
2:50-3:10 pm             Future of Diverse Contexts for Multiscale Modeling:
"Computational Systems Pharmacology of Antibody-Drug Conjugates: A Joint Academia-Industry Experience"
Inez Lam, Johns Hopkins University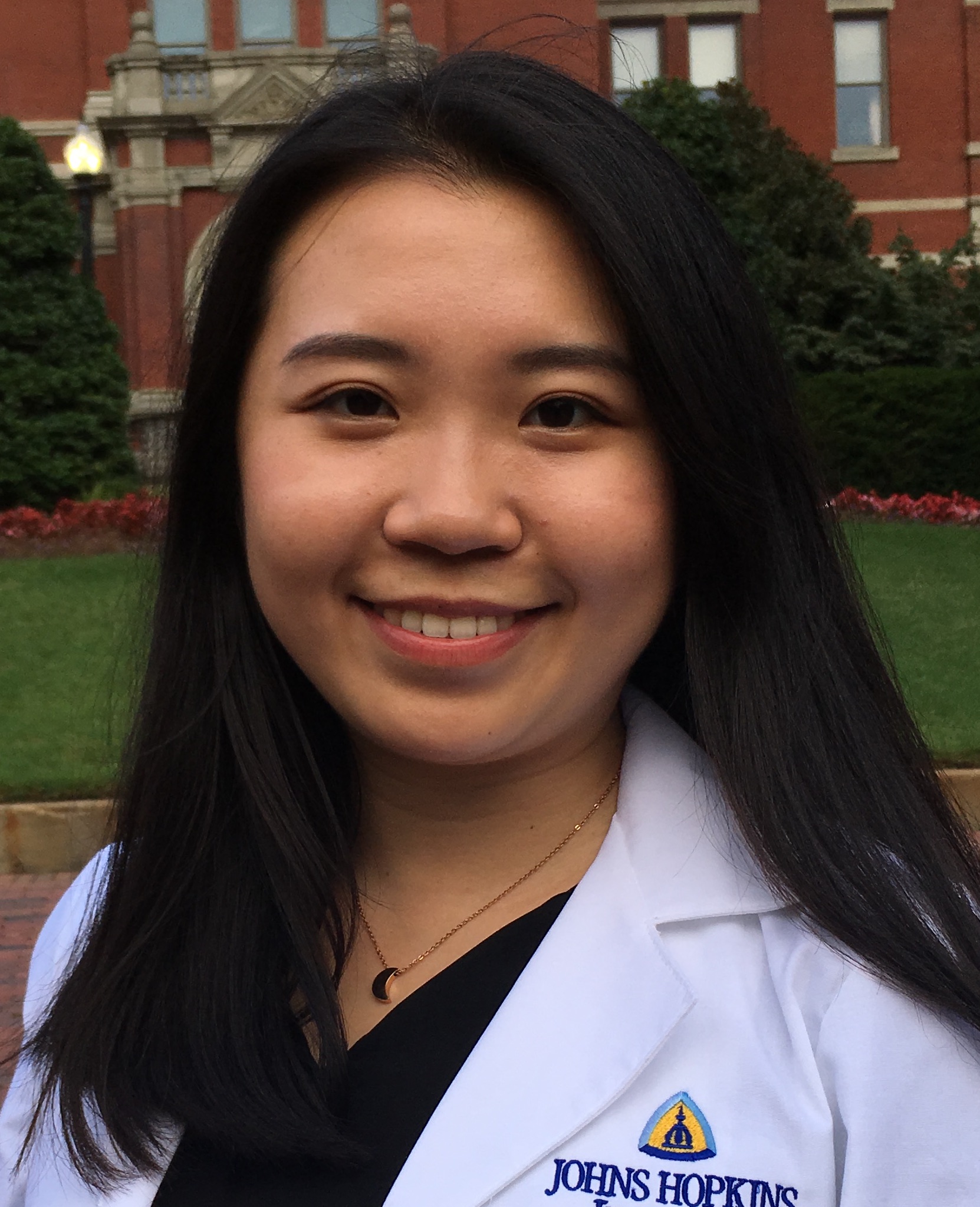 BIO: Inez Lam received a B.S. in Biomedical Engineering from Johns Hopkins University (JHU) and is currently a Ph.D. Candidate in the Institute for Computational Medicine at JHU. She was selected as one of the inaugural Johns Hopkins-AstraZeneca Scholars, a first-of-its-kind Ph.D. training program aimed at developing researchers at the intersection of academia and industry. Under the mentorship of Dr. Feilim Mac Gabhann of JHU and Dr. Rosalin Arends of AstraZeneca, Inez is building systems pharmacology models of antibody-drug conjugates for cancer therapy. She is also co-founder and Chief Technology Officer of ClearMask, developing transparent surgical masks to improve communication in healthcare.
ABSTRACT: Antibody-Drug Conjugates (ADCs) are engineered immunoconjugate drugs composed of 3 core components: (1) a monoclonal antibody and (2) one or more cytotoxic small molecules (known as warheads), attached via (3) a chemical linker. While ADCs have the potential to assist in the fight against cancer, clinical success has been hindered by a lack of understanding of the mechanisms driving ADC safety and efficacy, and difficulty in optimization of each subunit individually and within the context of the entire ADC. Here, we apply computational systems pharmacology approaches to study ADCs with pyrrolobenzodiazepine (PBD) as the cytotoxic drug entity, combining experimental data and mechanistic modeling to conduct simulations of ADCs in different experimental scenarios relevant to drug development. This computational model is calibrated and validated using in vitro experimental data provided by AstraZeneca for anti-HER2-PBD ADCs, which have antibodies targeting the HER2 antigen and carry PBD payloads with differing properties. This work is critical to understanding how key ADC design characteristics translate to ADC function, enabling the comparison of novel treatment scenarios and the development of better oncology therapies. I first encountered multi-scale modeling in Dr. Feilim Mac Gabhann's "Systems Pharmacology and Personalized Medicine" class at Johns Hopkins University, and since then have been fascinated by how computational models and techniques can be used to improve human health. As one of the inaugural Johns Hopkins-AstraZeneca Scholars, I will discuss this unique opportunity to apply multi-scale modeling to address scientific questions in both academia and industry.
Comment
Agreed! While I can't speak…
Agreed! While I can't speak on behalf of universities and funding agencies, if both universities and companies are willing to provide support (via funding, resources, project availability, and people), it seems like scaling of these strategies would be highly possible. There are multiple ways this could happen, for instance one university partnering with a few different companies, or vice versa.
Add new comment