Back to Background Information on Digital Twins
Back to Pre-Meeting Webinars
Webinar: An Introduction to Digital Twins
Presenters: 
Russell Irving, GE Chief Engineer & Digital Twin General Manager, Retired 
Marc Horner, Ph.D. Principal Engineer, Healthcare
Organized by: Leonardo Angelone, Ph.D., National Institute on Drug Abuse (NIDA), NIH on behalf of IMAG
These webinars are posted on the MSM YouTube Channel (2 parts)
An Introduction to Digital Twins
Abstract:
Physics-based models, e.g. computational fluid dynamics and finite element analysis, provide a virtual platform to evaluate design ideas prior to building physical prototypes.  These tools have a long history of improving product design and process performance in many industries, especially automotive, aerospace, and defense.  Traditionally, simulation input data has represented a nominal configuration or may have included uncertainty to provide a statistical understanding of performance.  The recent emergence of the Internet of Things (IoT) has enabled the development of digital twins that model the performance of products and/or processes in the real-world.  The result is a digital twin that can be used to make predictions about the current and/or performance in the field, improve operations and productivity, and reduce the risk of unplanned downtime.
Building on the success of other industries, the digital twin concept is now taking hold in healthcare.  Unique to healthcare, digital twins can represent diverse elements of the treatment process, ranging from medical devices to patients to healthcare delivery systems and other aspects of patient care.  Wearable medical devices are a current example of how patient data combined with physiological models can optimize treatment for individual patients.  This presentation will provide background on the digital twin concept, providing illustrative examples from various industries.  Focusing on healthcare, a digital twin of the drug delivery sub-system of an infusion pump connected to physiological models of drug absorption and drug processing by the human body will be presented.  The result being a digital physiological twin that improves the ability of today's medical devices to treat patient more effectively and accurately.
Speaker Bios
About Rusty Irving: 
Rusty Irving has very recently retired as the Digital Twin Platform Leader and Chief Engineer at GE Research. A position he held since January 2016. In this capacity, he oversaw the development of Digital Twin technology.  It is one of GE's newest products as featured in the company's 2015 and 2016 annual reports.
Previous to this Rusty was the Services Technology Leader and Chief Engineer at GE Research. In this role he was responsible for the > $50M in service technology projects at GRC. These projects spanned inspection, repair, sensing systems, monitoring, diagnostics, prognostics, and lifing. He shaped the vision and roadmap for service technology capabilities in the company by analyzing the competitive landscape and communicating its implications for the businesses. Leading up to this Rusty had been in successive engineering roles of increasing technical contribution and organizational leadership.
Rusty attended Siena College and graduated with a B.S. Degree in Computer Science in 1985 with a concentration in Math and Physics. Upon graduation he entered the Software Technology Training Program at GE Research in Schenectady, New York. In 1988 Rusty graduated from that program and also received his Master's Degree in Computer Science from Rensselaer Polytechnic Institute.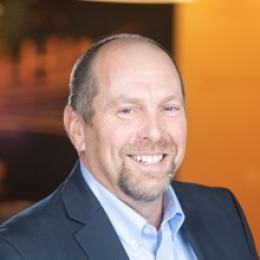 About Marc Horner: 
Dr. Marc Horner is a principal engineer leading technical initiatives for the healthcare industry at ANSYS, Inc. Marc joined ANSYS after earning his Ph.D. in Chemical Engineering from Northwestern University in 2001.  Marc currently holds a number of industry leadership positions, with a focus on model credibility frameworks, regulatory science, and clinical applications. These include Vice Chair of the ASME V&V40 Sub-Committee and Chair of the AAPS Process Modeling and Simulation Focus Group (PMSFG).  Lastly, Marc is an Executive Committee Member of the IMAG/MSM Credible Practice of Modeling & Simulation in Healthcare project, which aims to establish a task-oriented collaborative platform that outlines credible practices of simulation-based medicine.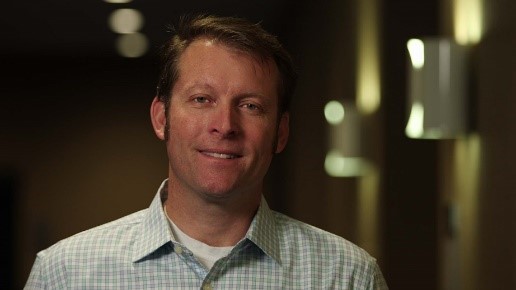 This is part of a series of recordings for the ML-MSM Meeting, click to see the complete list of Pre-Meeting Webinars.