This wiki page is created to serve the NIH BRAIN U19 Data Science Consortium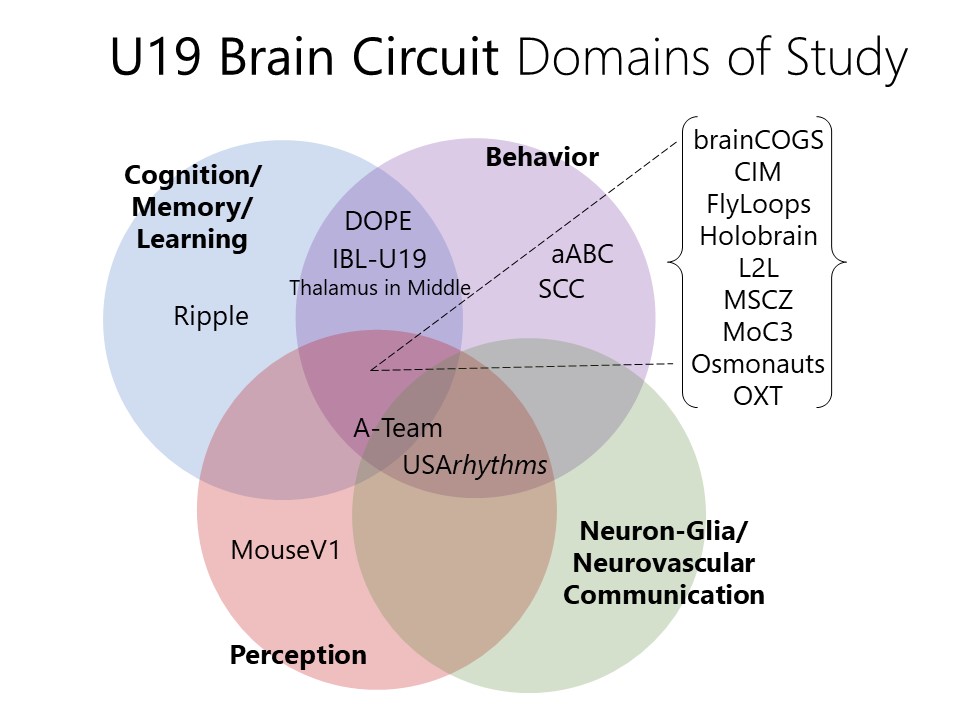 Click here to see Consortium members
Slack: https://braincircuits.slack.com/ 
U19 Data Science Consortium Subgroups
New U19 Subgroups (follow-up from 2023 survey results)
U19 BRAIN Circuit Flagship Projects
Add your 1-slide project description in your pages below

Use the IMAG wiki forms to tell the world about your project 

(see wiki editing instructions in the lower navigation bar)
*Participating in Data Reuse Effort and Abstract is Linked
Additional Information
Some Resources:
NOTE:  You will need an IMAG wiki log in to edit these pages.  Just click the Signup at the top right corner of the navigation bar.  The bottom right corner provides some editing tips.
This wiki was originally created for the Multiscale Modeling (MSM) Consortium, so in the Signup entries for MSM grant title, grant number, and project collaborators, please enter your U19 grant title, number and collaborators.  Look for "Other - NIH BRAIN U19 Data Science Consortium" in the WG involvement menu. 
Ms. Jacklyn Ebiasah is our IMAG wikimaster, you may contact her at NIBIBimag@mail.nih.gov if you have any questions.